This Idea was brought to you by: THE BULLETIN BOARD OF THE BRAIN
Got to give credit where credit is due!
Thanks for the idea!
You never know where inspiration comes from. It just hits you all of a sudden, and you feel it taking over your thoughts. I never would have thought of turning Harry Potter Characters into candles. It just wouldn't have occurred to me. Now that I stumbled onto the idea, I can't help but want to answer that question. Challenge Accepted....Me. I plan on adding characters every few weeks, but it could take longer, depending on how complicated the comparison might be. I'm doing this for YOU too. Now that you've clicked on this post, you are curious, are you not?
Tell me what YOU think. Do you agree? Did I miss the Mark? Do you have a better suggestion? I'd love to hear it!
We'll start with the obvious, Harry Potter. Our world is Potter's world. What candle would he be?
If Harry Potter Characters Were Yankee Candle Scents......
Harry Potter:
Storm Watch
"Naturally refreshing. . . like the moist, cleansing ocean air before the storm."
Words to describe
HARRY:
Clever Resilient
Earnest Honorable
Broody Loyal
Grit Idealistic
Compassionate Protective
Anguished Stubborn Determined Impulsive
Loyal Willing
ORPHAN Selfless
WARRIOR Confident
LEADER Cocky
Witty Brave
Impulsive Strong-Willed
Trustworthy Loyal
WHY

STORM WATCH?
Harry is the ultimate protector & idealist, ready to sacrifice his life multiple times for the greater good. It isn't just STORM= Lightning Bolt= Harry Potter, though I can totally see the correlation. It's what Harry STANDS for. It's Harry's lifeblood, protecting our world from the threatening storm that is VOLDEMORT. He's always watching out for us. After he saves the day, all is still until the next wave of Voldemort mischief. In between incidents, witches and wizards get to relax. It's calming to the nerves when you have faith in your savior.
Top Notes: Lemon, Fresh Leafy Greens, Apple, Bergamot, Ozone
Mid Notes: Rose, Jasmine, Lavender, Violet, Clover, Hyacinth
Base Notes: Oak Moss, Musk, Sheer Musk, Bright Cedar.
The top notes are the initial notes you first smell. These represent the early Harry. The one we only knew for half a book. Lemon is his bitter childhood and disappointment with his life. The Fresh Greens symbolizes his youth. The Apple is the healing, the love that eventually develops between Harry and his newfound family. It also stands for immortality, as in the inevitability of the killing spell ending his life as a baby. Harry survived. The apple also represents Magic. Bergamot is his fortune he eventually inherited, but knew nothing about until his 11th Birthday.
The Rose, Lavender, Jasmine, and Hyacinth are the body of the scent. These are the powerful essentials that make Harry who he is. The symbols of some very powerful characteristics.
A Rose is a classic, as is Harry Potter and his story.
Lavender
oil is said to enhance friendship, love, communication, family unification, loyalty, and gentleness. There is almost nothing more important to Harry than his friends. They ARE his family, and he is fiercely loyal to them.
Jasmine represents Passion and Desire. People are naturally drawn in to Harry's world, whether they want to be or not. Harry just has that type of presence. He's A natural, if not reluctant, leader. There is nothing Harry desires more than to rid the world of Voldemort.
Finally, we have Hyacinth, which is said to represent both Sincerity & Sorrow for a wrong committed. Harry is an anguished and traumatized young man, when we first meet him. Despite his mistreatment, he sincerely wants to do the right thing. That honesty and sincerity is what helped Harry to go from traumatized Orphan to Strong & Determined Young Man.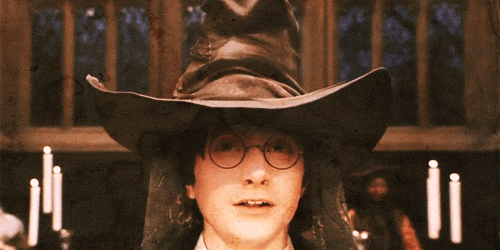 Harry is Oak Moss because he has the strength of an oak. He is the moss holds everything together. Battle after Battle, Harry continues to persevere, to learn, to grow, to weather the storm. He carries both a confident and cocky attitude, which can sometimes get him in trouble if it's too much. The musk is the confidence, the sheer musk is the cockiness. There is always something extra about cockyness, something that doesn't quite take itself seriously. It's like someone wearing the Hero or Savior cape, who doesn't realize he's wearing it until AFTER he beats the bad guy. He was just going through the motions. You were already a hero from book 1 Harry. You just hadn't accepted it yet.
Til Next Time,
The Candle Queen <3
*Thank You to the following sites:
Flower Meanings
What-s Your- Sign